Darrow Miller and Bob Moffitt have been friends for more than 45 years.
Darrow Miller is a world-renowned author and teacher on Christianity and culture, apologetics, worldview, poverty, and the dignity of women. In 1981, he began 27 years at Food for the Hungry, serving there as vice president from 1994 to 2007 until he helped launch the DNA in 2008. 
Dr. Bob Moffitt serves as the executive director of the Harvest Foundation which he founded in 1981. Bob maintains a busy travel schedule, training church leaders around the world to carry out Biblical, wholistic ministry. During his doctoral studies (in adult education) from 1992 to 1996, he developed and refined major portions of Harvest's core training materials. 
Provides administrative and communication service as well as training and project support to the global alliance
Scott Allen serves as president of the DNA secretariat office. After serving with Food for the Hungry for 19 years in both the United States and Japan, working in the areas of human resources, staff training and program management, he teamed up with Darrow Miller and Bob Moffitt to launch the DNA in 2008.
Dwight Vogt
Vice President
Dwight Vogt serves as the vice president of international programs. Before coming to the DNA, he worked for 27 years at Food for the Hungry, including field-based leadership roles in Bangladesh, Peru, Thailand and Guatemala.
John Bottimore
Director of Development
John previously served as Treasurer on the DNA board of directors, a position he has held since 2008.  In that role, he periodically assisted in development activities, and is familiar with the inner workings of the DNA. We are thankful to have John's perspective and experience gained through 35 years in the defense industry, primarily in business development roles, including assignments in Japan and Switzerland. Most recently, John led BAE Systems Inc.'s international business development function from 2014 through May 2021, traveling frequently around the world.
Shawn Carson
Champion Development Coordinator
Shawn Carson joined the DNA team in 2011. He currently leads our "Kingdomizer" development work, coaching and supporting others who are actively engaged in applying and training others in DNA content.
Luke Allen
Marketing and Social Media Manager
Luke Allen serves as the marketing manager. He works with strategy, social media, and graphics. He is newly wed, newly grad, and native of Phoenix.  
Jessie Christensen
Accounting Associate and Office Manager
Jessie Christensen serves as the Accounting Associate and Office Manager. Originally from Seattle, her background includes six years in community engagement and athletic marketing at Seattle Pacific University.
Tim Williams
Donor Development and Information Systems
Tim first encountered DNA's teaching in 2004 at a conference in South Africa. In 2008 and 2009, he joined DNA as the Head of Communications before relocating to his home community in Jacksonville, North Carolina. Since that time, he served as Associate Pastor for eight years at Living Hope Community Church and worked with his local community college. Tim and his wife, Bobbie Joann, have four daughters: Madison Jo, Anna Beth, Ruby Mae, and Sarah Jane. Tim earned his undergraduate degree from Wheaton College. He later completed a Master of Divinity degree in Biblical Studies in 2019.
Empowering Training At Your Fingertips
Coram Deo is not just another school — we're a school for discipling nations. Our online courses are accessible to anyone, anywhere in the world. Designed to help Christians engage their communities in transforming ways, the course library will forever be FREE.

The Global Secretariat is an Arizona-based 501(c)(3) non-profit organization with a governing board
Gary Paisley
Gary Paisley has over 30 years of executive experience in Christian nonprofit organizations, he brings extensive experience in finance, administration, and fundraising.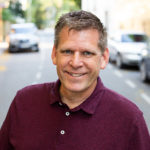 Eric Dalrymple
Eric Dalrymple serves as the International Leader for Africa with ReachGlobal, the mission of the Evangelical Free Church of America (EFCA). 
Jon Taylor
Jon Taylor is the Executive Director Coaching Mission International, an international organization that provides coaching and coach training to help mission leaders work more effectively and fulfill their calling.
Bob Evans
Bob Evans is secretary of the DNA board. He also serves as administrative director of Global Network Ministries, Inc.–a ministry of the Vineyard Community Church of Laguna Niguel, CA, where he serves as executive pastor.
Blake Williams
Blake Williams is the Executive Pastor at Heritage Church in Phoenix, AZ.
Church and organizational leaders around the world who serve in an advisory role to the global alliance.
Nelson Monteiro is a global worker in Brazil ministering under the Pentecostal Assemblies of Canada. He networks with different Brazilian churches and organizations promoting ideas and practices that spring out of a Christian worldview and a holistic view of ministry.
Yarley Niño, a native of Colombia, is the contact person for the DNA Local Network in Puerto Rico and also has directed the Youth with a Mission base there since its start in 1984.
Hein van Wyk is the Global Advisory Team leader, also serving as part of several other kingdom-minded organizations including Samaritan Strategy Africa, Hope for Africa and Experience Mission.
Jose Curiel serves as the national director of Youth with a Mission (YWAM) in México. Jose also is the founder and director of YWAM Guadalajara in Chapala, México and is part of the YWAM Regional Leadership Team.
Judith Murungi is the East Africa Truth Centered Transformation (TCT) coordinator with Reconciled World. Prior to this appointment, she played an instrumental role in the formation of Transforming Nations Alliance in Uganda, serving in various capacities and eventually as Executive Director.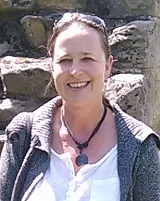 Ena Richards is the founder and director of WORK 4 A LIVING International, which establishes WORK 4 A LIVING centers across four continents. These W4AL centers provide employment and entrepreneurial training through a biblical worldview.
Ayoub Kdimy
Ayoub Kdimy is committed to discipling individuals in his community and church. He has been serving among young people since 2011. In 2013, during a period of reflection and searching for biblical truth and the church's role in society, Ayoub came into contact with the DNA network.
Paul Kibona is the representative for CMS-Africa in Tanzania, East Africa. He is based in Arusha and works as a Samaritan Strategy trainer. He is also the Samaritan Strategy country coordinator for Tanzania.
Munkhuu Tuvshin is a founder of Human Wholistic Development in Ulaanbaatar, Mongolia. The desire of HWD is to disciple the nations wholistically and strategically by training and mentoring pastors and leaders of the local churches and providing resources to benefit these churches.